You should have been taken immediately to the members area where you can choose your letters to use and download all your special bonuses. If not, here is the link to get back into the member area: http://www.instantmlmsalesletters.com/members/

Then click on the "Bonuses" link at the top, or the "Free Bonuses" link on the left.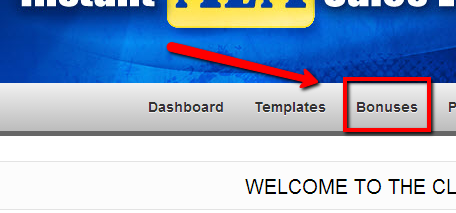 Complete instructions, along with pictures, are in the member's area. Make sure you save the files (by following the instructions on the bonus page) to your hard drive in a place you can find them.

Many of the bonuses are delivered as .pdf files, so please make sure you are using the latest version of Adobe Reader if you are having any issues viewing the bonuses. You can download the latest version for free here: Get Adobe Reader.

You can also print most of the bonuses by opening them in Adobe Reader, clicking FILE in the upper left, and then selecting PRINT.